Well, this past week, I had a birthday. No, I will not admit to how young I am; that's something that you don't need to know. Moving along, it was probably one of the most miserable birthdays I had in a while. Why? Because I had the flu. Yes. In my many years of being on this earth, I've NEVER had the flu. And of course, as tradition holds, I was sick on/around my birthday. Also, the deployment curse probably helped, too. The only good thing about having the flu was I dropped 8lbs. That was kinda nice.
For this weeks sewing challenge, I'm making my first paper pieced quilt square. The local stitches group here is doing a "Hey, We're All Awesome" quilt along. I guess that's what you'd call it. We're all making quilt blocks, and then giving everyone a block that we've made. Friendship quilt, I suppose? Anywho, I'm excited. It's really cute it's a spool pattern. They'll look something like this: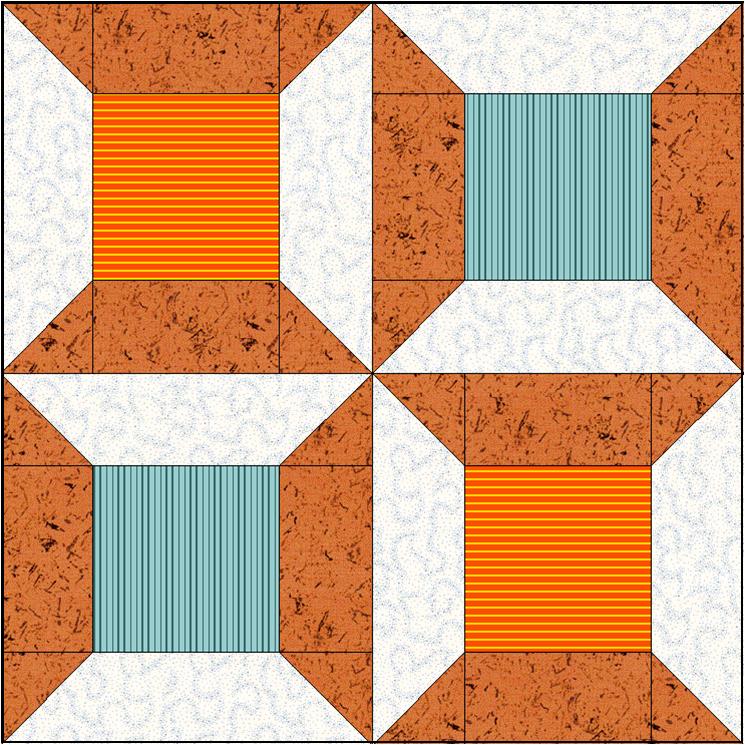 Picture from lynbrown.com
Wish me luck!